Frankford Volunteer Fire Company
Donations
Help us to continue making a difference in our comunity. Please make a donation today.

Online Store

Visit our new online store for apparel, Collectibles, and much more!!
Profile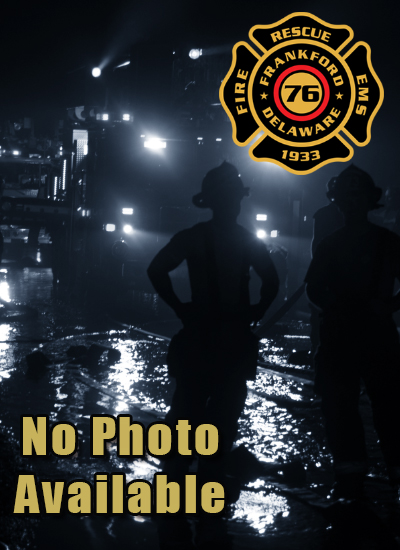 Russell Hooper Jr.
Russell joined the team on September 5, 2005. Russell is a past junior member of the Frankford VFC. He is now a full time career NREMT-B. He will be working as part of the day time crew. We welcome him to the team, and wish him the best!
Knox Box Program

Complete Information on our Knox Box Program
Fire Alarms
| | | | |
| --- | --- | --- | --- |
| Jan: 9 | 9 | Jul: 13 | 13 |
| Feb: | 8 | Aug: | 6 |
| Mar: | 7 | Sep: | 13 |
| Apr: | 3 | Oct: | 11 |
| May: | 8 | Nov: | 10 |
| Jun: | 10 | Dec: | 5 |
Past Years:
2017 YTD - 103
2016 - 128
2015 - 108
2014 - 22
EMS Alarms
| | | | |
| --- | --- | --- | --- |
| Jan: 48 | 48 | Jul: 57 | 57 |
| Feb: | 41 | Aug: | 48 |
| Mar: | 46 | Sep: | 44 |
| Apr: | 52 | Oct: | 46 |
| May: | 50 | Nov: | 0 |
| Jun: | 50 | Dec: | 41 |
Past Years:
2017 YTD - 523
2016 - 492
2015 - 89
2014 - 529
Online Radio